The Atlanta music scene has been buzzing with excitement over the recent release of Baby Swerv's debut album, "Monster Off Pain". The young rapper's unique style and captivating lyrics have earned him a loyal following and have made him one of the most exciting new voices in hip-hop.
Born and raised in Atlanta, Baby Swerv has been passionate about music for as long as he can remember. He began writing his own songs at the age of 12 and spent years honing his craft, developing a raw energy and powerful message that sets him apart from other artists in the industry.
After years of hard work and dedication, Baby Swerv finally released his debut album, "Monster Off Pain", in the spring of 2023. The album features hard-hitting beats and introspective lyrics that explore the struggles and triumphs of his life. It's a testament to Baby Swerv's talent and dedication, and it's no surprise that it has been received so well.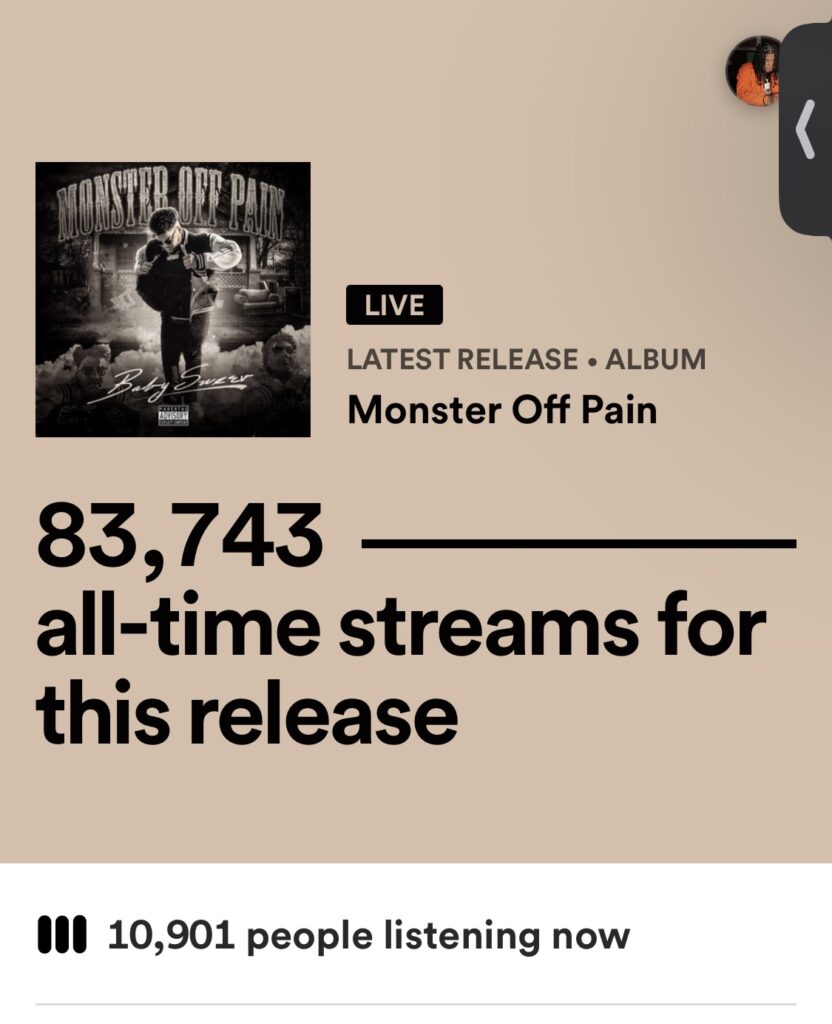 Within the first day of release, "Monster Off Pain" had garnered an impressive 80,000 streams, with fans and industry insiders alike taking notice of Baby Swerv's rising star power. Despite the interest from major record labels, Baby Swerv remains an unsigned artist, staying true to his vision and continuing to make music that resonates with his fans.
For Baby Swerv, the success of "Monster Off Pain" is just the beginning of what promises to be an incredible career. He has several other projects in the works for this year, and fans can't wait to see what he has in store.
In a city known for producing some of the biggest names in hip-hop, Baby Swerv has already established himself as a force to be reckoned with. With his raw talent, dedication to his craft, and unwavering passion for music, he is well on his way to becoming one of Atlanta's most exciting and influential new artists.